My current state of health: October 2017

Let's begin with the most cheering news: I'm still fine! My movements no longer appear, except occasionally, much weaker than in 2009 and almost always related to some particular event (see the following pages). Since 2015, I have pulsatile tinnitus in my left ear, with a hearing loss of 25%. But the different examinations I had didn't show anything abnormal, and I finally got used to this half blocked ear. As for all the rest, the lights are green!
I'm still working and lucky enough to have a large amount of leisure hours that I fully enjoy. This year, I've released a major version of my four card game programs, with a lot of work behind (around 35 hours of programming per week). My capacity for reflecting and memorizing and concentrating is as good as always, and my morale is very high. As for my physical abilities, each week I ride my mountain bike for a total of 4 to 5 hours, I have 2 hours of light weight training and 3 kilometers of slow swimming at the pool (legs, arms, four strokes). What else could I ask for?
So no wonder why I had great summer holidays, as described by the little postcard below:
July 2017 - 62 years old
What a delight! I was returning from a picnic in Beg Meil, on a charming little path running along the beaches and the tidal basins, and I was not far from my campsite in Bénodet (South Brittany). When suddenly I came across this bird-watching hide facing the White Sea. It was low tide. A few black-headed gulls and little egrets were quietly feeding under the blazing sun. How peaceful and beautiful! During my stay I had almost no rain, which was ideal for bike riding. But on the two last days, the wind got up. The tide was high and the sea was rough. The herring gulls were playing in the gusts and diving into the waves. Some windsurfers and kitesurfers were trying to do the same. There was nobody on the large beaches with their white sand wetted by the sea spray and the drizzle. The wild Brittany was at last revealing itself before my dazzled eyes!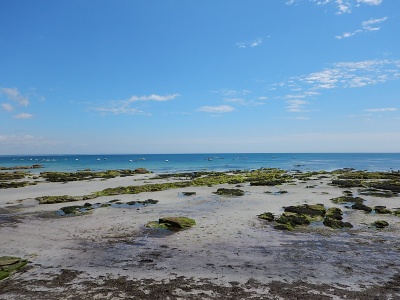 Near the port of Mousterlin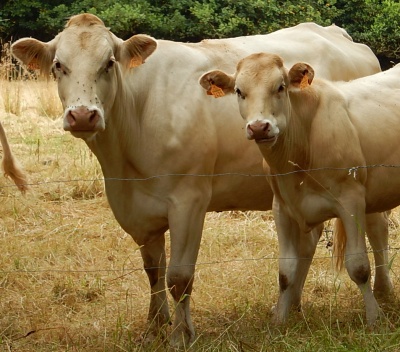 Like mother, like daughter...
Last update of this page: October 2017
Next update: December 2018